Books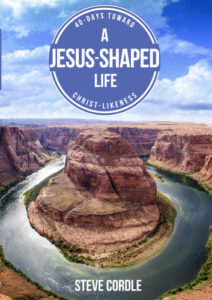 A Jesus-Shaped Life
We are constantly being influenced by forces like the media, our families, and even our cell phones. Yet, God promises to shape us into the image of Jesus.
A Jesus-Shaped Life invites you to invest 40 days in learning how to cooperate with the Holy Spirit as he transforms you from the inside out.
Over six weeks, you will explore selected aspects of Jesus' character and learn how God's grace can reproduce it in you. Spiritual exercises and discussion questions combine with daily meditations to create a valuable tool for becoming the person called you to be.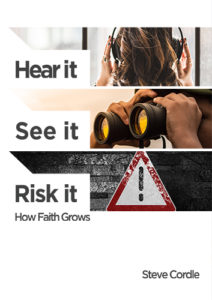 Hear It, See It, Risk It: How Faith Grows
Your faith can grow!
Your future can be shaped by faith more than by doubt or habit. You can live with less fear and more of God's power.
Hear it, See it, Risk it identifies the process which produces a life-giving faith in us. Drawn from Hebrews 11, this book will help you trust God more deeply and receive more of what God always intended. View on Amazon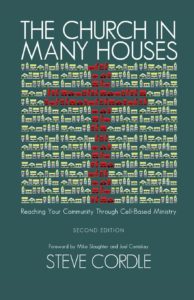 The Church in Many Houses: Reaching Your Community through Cell-Based Ministry
Although the largest churches in the world are cell-based, many have questioned whether the model will work in North America. The Church in Many Houses: Reaching Your Community Through Cell-Based Ministry makes the case that the cell model will work — if key assumptions about spiritual growth and the nature of the church are re-examined and renewed. By drawing on scripture, research and insights gained through personal experience as the pastor of a growing cell church, Steve Cordle identifies five pivotal philosophical shifts necessary for the cell approach to work. These are: * from programs to relationships * from member to disciple-maker * from educating to equipping * from "come and see" to "go and show" * from church with cells to church is cell Imposing a cell structure upon a congregation that has not yet made these philosophical shifts will likely lead to failure. But when people adopt these biblical mindset changes, the cell approach seems natural and will result in great unity and effectiveness. View on Amazon